You are looking for the Prestige Exhibition Production Quotation in Ho Chi Minh City, Tri Luc Viet is pleased to be your first choice.
You are in need of an iron shelf model to help advertise products, promote brands of individuals and businesses closer to consumers through display places such as retail chains, stores, supermarkets all over. country. 
I. What is advertising shelf?
Advertising shelf is a  super shelf used to display products in a more scientific and eye-catching way, easily stimulating customers to shop compared to traditional displays. Shelves are usually manufactured according to their own standards, depending on the needs of the customer for the product.
In addition to the function of displaying goods, the cheap iron shelf for advertising is also an effective form of advertising, brand PR to consumers, helping to change their buying habits thanks to attached messages.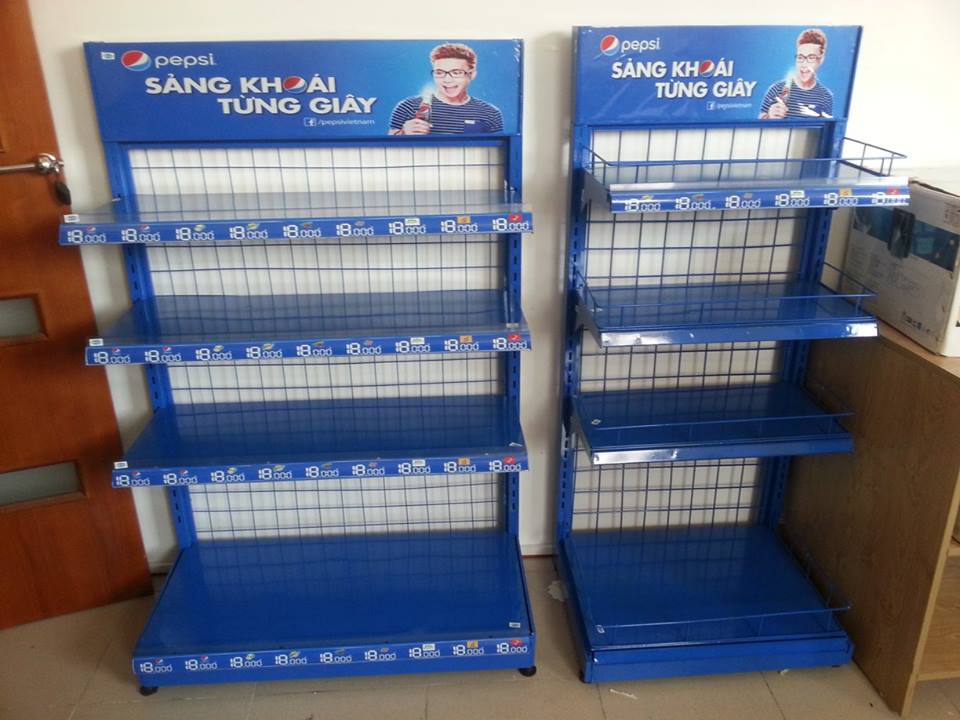 Advertising shelves are very diverse and rich in designs, sizes and materials. Therefore, there will be many types of shelves suitable for many items so you can choose the corresponding product model. In addition, you can also order custom designs of color, size or pre-purchased depending on your needs.